HYBRID OPTOMECHANICAL TECHNOLOGIES
HOT is a FET-Proactive H2020 project which will lay the foundation for a new generation of devices that connect or contain several nanoscale platforms in a single 'hybrid' system.
Learn more about HOT
Read our publications
Strong 4-mode coupling of nanomechanical string resonators
k. Gajo, S. Schüz, E. M. Weig
arXiv:1707.02926, accepted for publication in Appl. Phys. Lett.
Sensitivity–bandwidth limit in a multi–mode opto–electro–mechanical transducer
I. Moaddel Haghighi, N. Malossi, R. Natali, G. Di Giuseppe, D. Vitali
arXiv:1707.07562
Enhancing sideband cooling with feedback–controlled light
M. Rossi, N. Kralj, S. Zippilli, R. Natali, A. Borrielli, G. Pandraud, E. Serra, G. Di Giuseppe, D. Vitali
arXiv:1704.04556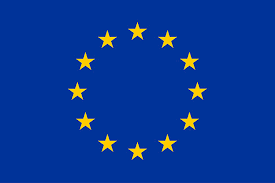 HOT receives funding from the European Union's Horizon 2020 research and innovation programme under grant agreement No 732894.