HYBRID OPTOMECHANICAL TECHNOLOGIES
HOT is a FET-Proactive H2020 project which will lay the foundation for a new generation of devices that connect or contain several nanoscale platforms in a single 'hybrid' system.
Learn more about HOT
Read our publications
Measurement-based quantum control of mechanical motion
M. Rossi, D. Mason, J. Chen, Y. Tsaturyan, A. Schliesser
Nature 563, 53 (2018)
DOI:  10.1038/s41586-018-0643-8
Stabilized entanglement of massive mechanical oscillators
C. F. Ockeloen-Korppi, E. Damskagg, J.-M. Pirkkalainen, A. Clerk, F. Massel, M. J. Woolley, M. Sillanpää
Nature 556, 478–482 (2018)
DOI: 10.1103/PhysRevB.97.020102
Optical circulation in a multimode optomechanical resonator
F. Ruesink, J. P. Mathew, M.-A. Miri, A. Alù, E. Verhagen
Nature Communications 9, 1798 (2018)
DOI: 10.1038/s41467-018-04202-y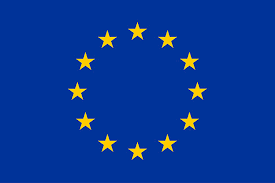 This work is supported by the European Union's Horizon 2020 research and innovation programme under grant agreement No 732894 (FET-Proactive HOT).